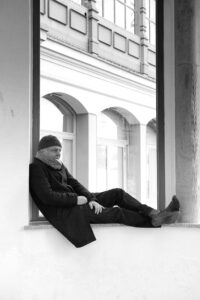 Michael Reinicke, taught in visual art by professors of the Dresden Art Academy, worked as a painter until the mid 80s when he interrupted his career to study Philosophy and Biotechnology (specialized on Environmental Protection) in Hamburg. While being a student he started working as an artist manager for Pop & Rock musicians.
In the late 90s he left Hamburg to settle down in Berlin and to get re-focused on his own artistic work and to exhibit his mostly figurative paintings in galleries and at art fairs throughout Europe.
In 2012 Michael Reinicke not only founded his own agency for classical musicians, but also moved from painting to photography.
After beginning with wildlife photography, he meanwhile is also doing portrait photography (mainly artists) and street photography.